We install  atag high efficiency condensing  combination boilers . Relocating a central heating boiler is often a fantastic way of increasing storage by freeing up valuable bathroom space.
Vaillant ecoTEC plus we really rate vaillant boilers and we have been installing them for 12 years now. Its rare to get any problems. Reliability and quality are as you would expect with all vaillants central heating gas boilers as they are fantastic products .providing years of trouble free gas central heating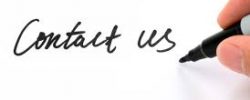 01619622235 07941509951
Keeping customers warm since 2001
PH plumbing and Heating Services Ltd . We are the gas boiler , central heating experts you have been looking for. Get your new energy efficent atag or vaillant condensing boiler fitted before your hot water runs cold.
Vaillant gold advance installers
we are proud to say that over  twelve years of installing vaillant gas central heating boilers has given us the coveted ( gold advance ) status . Allowing us to pass extra free warranty's and it also allows us to discount add on extra 10 year warranty .to our customers.
boilers serviced repaired and installed
we offer a gas boiler repair and service solution to our customers we have experience working on all popular makes and models of gas boiler. And some unpopular ones too. some common faults we encounter are boiler shut down. This can be caused by low system water pressure . ensure your central heating boilers system pressure is correctly set to 1-1.5 bar . Another common issue is hot water fine no heating . for this issue i would be looking at my boiler controls are the thermostats turned up do they require fresh battery's .Are any fault codes displayed low water pressure faults on baxi boilers show as E119. The same fault on a vaillant central heating gas boiler shows as F22 . Some heating boilers have lights that flash in sequence . This all helps the heating engineer get to the cause of the issue quickly and speed up the repair