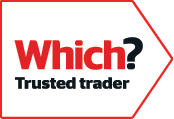 PH Plumbing & Heating Services Ltd

Please feel free to contact PH Plumbing and Heating with any inquires.
for telephone bookings and information please call Rachel office admin on : 07772879847
engineer Paul:  07941509951
engineer fred 07951 6833809
E-mail: enquiries@phplumbing.co.uk
18 Overton Crescent Sale, Cheshire. 
Registered in England. No. 09745690. VAT No.228591290. Gas Safe Register No. 227041.
Give us a like on Facebook and follow us on Twitter.
contact us for central heating repairs broken boilers, faulty heating, boiler, combination boiler, replacement, and radiator, towel radiators, placements, powerflushing ,emergency callouts out of hours, smart controls heating upgrades, hot water cylinder, radiator thermostats, 10 year boiler warenty. best boiler instaler and repair guys in area we fit new boilers central heating and radiators every day. so we know how to keep your house warm and cosy . contact us for vailant boilers atag boilers central heating and all plumbing and gassafe related isues , bathroom renovation, tap replacement, atag boiler instalers, atag heating economiser ic 35 with fe gas recovery,