PH Plumbing & Heating
Services Ltd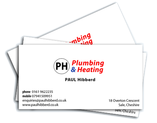 18 Overton Crescent Sale, Cheshire
Phone: 0161 962 2235
Mobile: 07941509951
E-mail: enquiries@phplumbing.co.uk
Please find our Complaints Policy
attached here.
Reg Office: 349 Bury Old Road, Prestwich
Manchester M25 1PY.
Registered in England,
No. 09745690. VAT No.228591290. Gas Safe Register No. 227041.
We offer a number of professional plumbing and heating services in Manchester, Cheshire and surrounding areas.
The main areas covered are:
Manchester, Sale, Hale, Timperly, Bowden, Altrincham, Didsbury, Chorlton, Lymm, Knutsford, Mobberly, Northwich Cheshire, Stockport.
Give us a like on Facebook and follow us on Twitter.