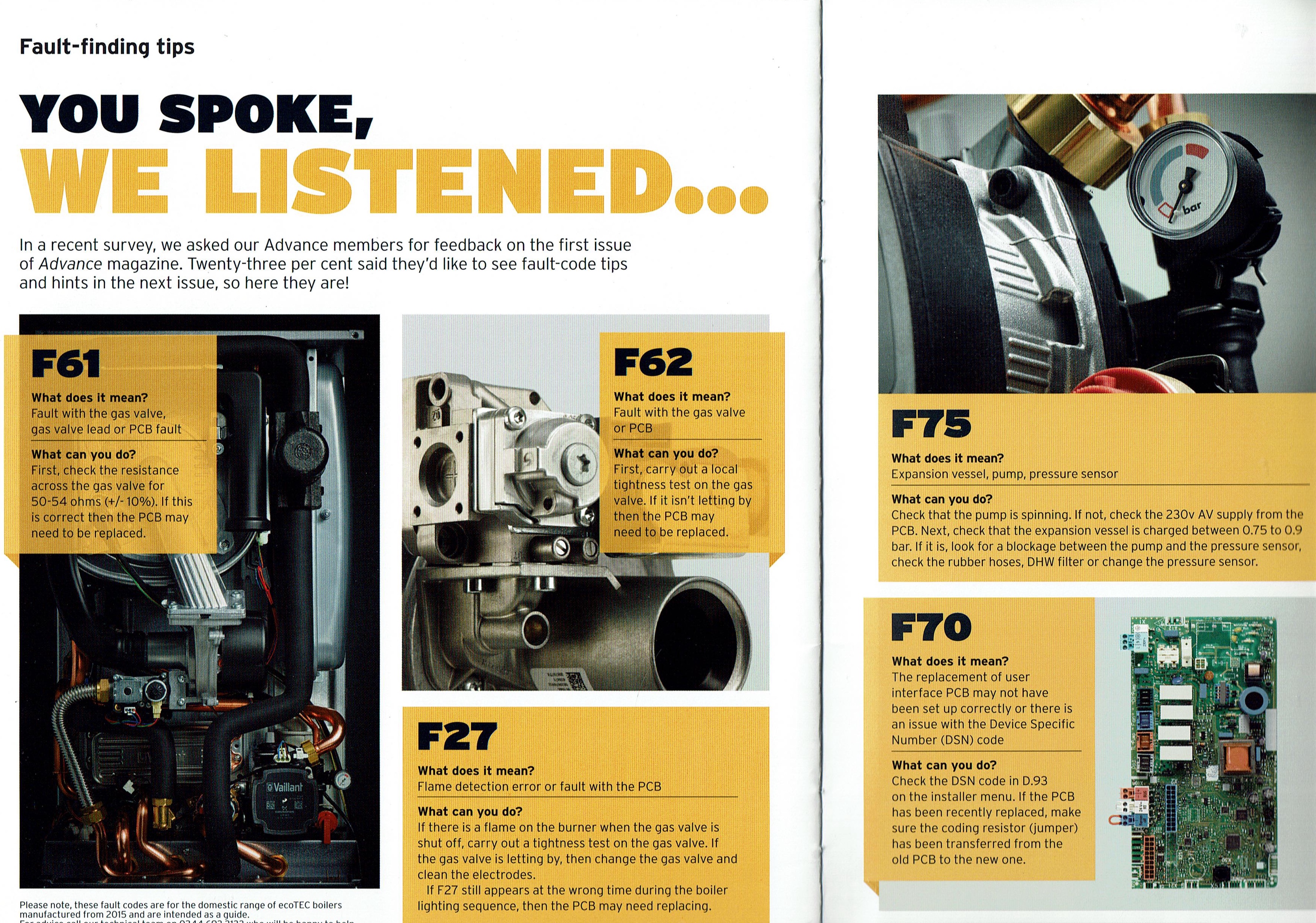 here is a brief gide of common fault codes for the vaillant ecotec range of boilers .
the most common fault codes are
f22 low water pressure = action top up water pressure if problem returns book us for a service.
f28 ignition failure = ensure the gas has not been turned off reset the boiler if the code returns contact us.
f75 faulty water pressure sensor or pump or blockage = reset water pressure to 1.5 bar reset boiler if fault returns contact us for a visit.